GOOD, FAST and CUSTOMER ORIENTED Web Hosting solution
VPS, Dedicated and Shared servers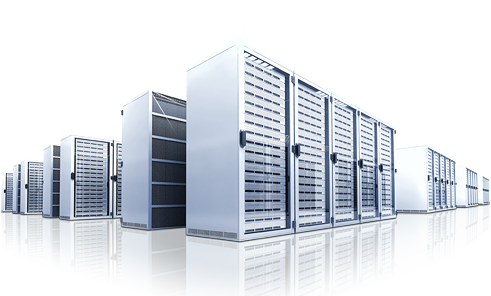 What is Shared Web Hosting?
Shared hosting is a convenient and cost effective hosting option where many different websites take up space on the same server. Generally practical and sufficient for smaller Shared Hosting servers and planswebsites and those with minimal to moderate traffic, shared hosting does exactly what its name says it hosts your website in a shared resource environment. This is a cost-effective solution for smaller websites. Although the biggest benefit to this type of hosting service is the low cost and convenience (there's no particular expertise required and management is easy), the bandwidth and storage space available for a moderate to very high traffic business websites will often be less than satisfactory.

Sharing a Server with Multiple Users
Multiple customers using a shared server benefit by the shared cost of utilizing the same storage space.
However, what is gained in terms of price is often lost in terms of speed, efficiency and storage space.
A limitation on the use of the server's resources will ultimately come into play if the website begins to use up to many resources in comparison to other users.
In this shared hosting environment you are sharing the same IP server address with other users.
Therefore, any problems caused by other websites within this space can potentially affect the operation of your site in a negative way. However, with large, established and reputable hosting companies, this will mostly likely not be an issue for the average user.

Simple Management
One major advantage of shared hosting is the simplified management aspect.
The provider of shared web hosting is responsible for keeping their servers in good condition, complete with necessary software updates, etc.
They are responsible for keeping the storage environment secure for all websites and fixing any problems with uptime or compatibility issues that may arise.
On the other hand if you use a dedicated server, much, if not all of this responsibility rests on your shoulders.

Therefore, the shared hosting option is often the best choice for beginners.
All of the basic activity of setting up email addresses, adding domains, etc. can be easily managed from the Control Panel which is offered as a true cPanel environment at SuOnline. All the rest is taken care of by the web hosting company.
As well, the cost of renting the server is shared by multiple users, making it the most affordable among hosting options.
Which One Is Right For You?
The two of our shared hosting packages are quite similar, but they do have a few differences.
For internet marketers or companies looking to host multiple website, the Business package are the best choice.
The Starter package will allow you to host single website, whereas the Business package lets you host an unlimited number of websites.
If you plan to own more than just a few domain names, you will need the Business package, but if you're unsure, you
can always start with a smaller package and upgrade later.

We specialize in providing unlimited website hosting with professional, award-winning support.
Our support team is comprised of hosting experts ready to help you with any issue you may encounter. Whether you ne$
you can always contact our support team.
Shared hosting plans
Shared plan
cPanel
Disk space
Softaculous Auto Installer
Bandwidth/mth
Price per month
Starter
YES
10 GB

YES
(WordPress, Joomla...)
25 GB
$3.99 USD

Business
YES
25 GB

YES
(WordPress, Joomla...)
50 GB
$6.99 USD